Sankofa City
2017

,

Dissertation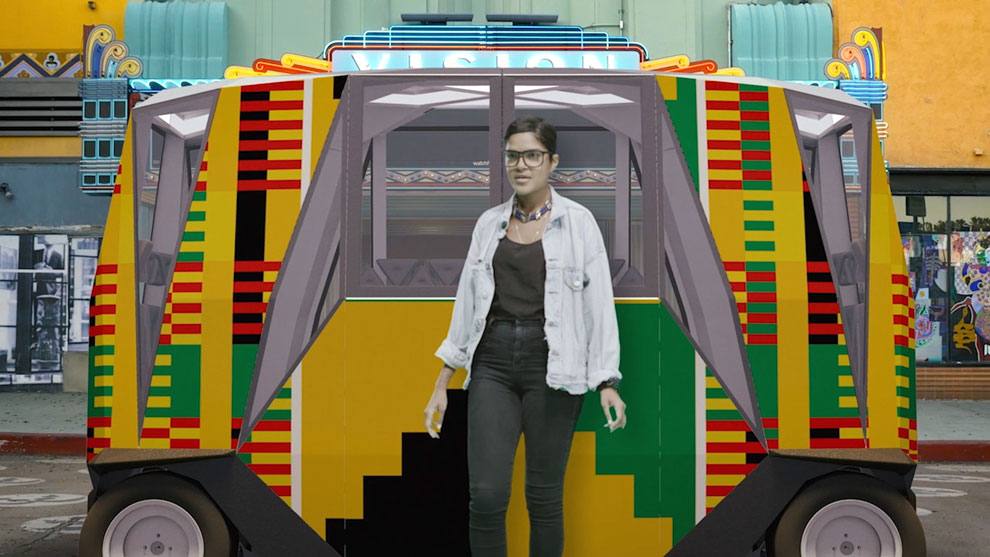 "Sankofa City" is my collaborative dissertation project. It is a community design project envisioning concepts and prototypes for the future of urban technology, such as augmented reality and self-driving cars. Based in Leimert Park in South LA, neighborhood residents and USC students work in teams to imagine alternative futures tied to local culture.
This final video is based on 3 months of workshops and prototyping, that I organized and facilitated with Leimert Park artist/filmmaker Ben Caldwell in 2016. During the workshops, community-students groups went from designing holistic models of the neighborhood to prototyping personal technologies and create speculative stories. Groups then presented their concepts as collages and a video to a local community planning stakeholders meeting. The community stakeholders group was impressed by the concepts and how they linked emerging/speculative technology to the cultural history and socio-economic practices of the neighborhood.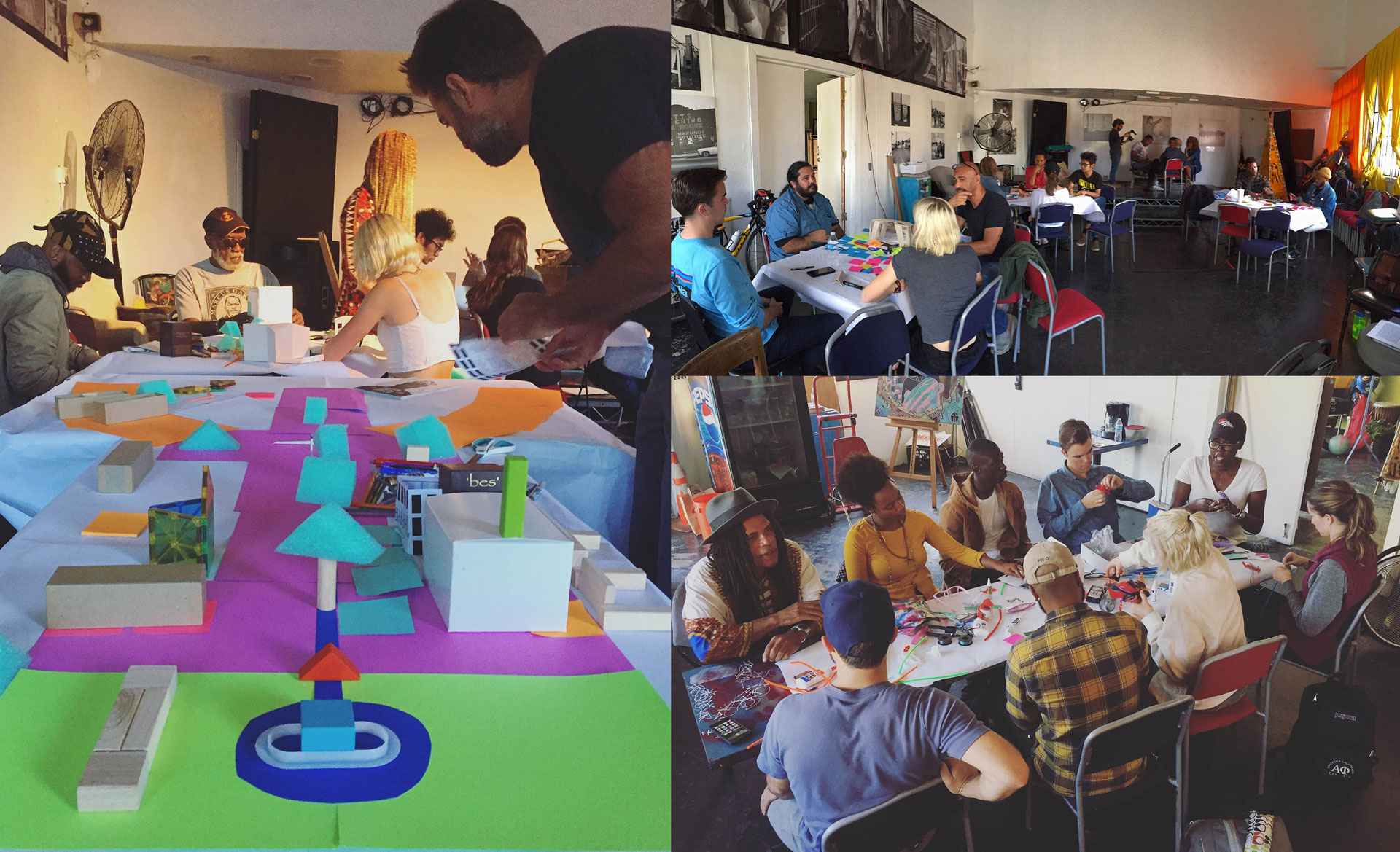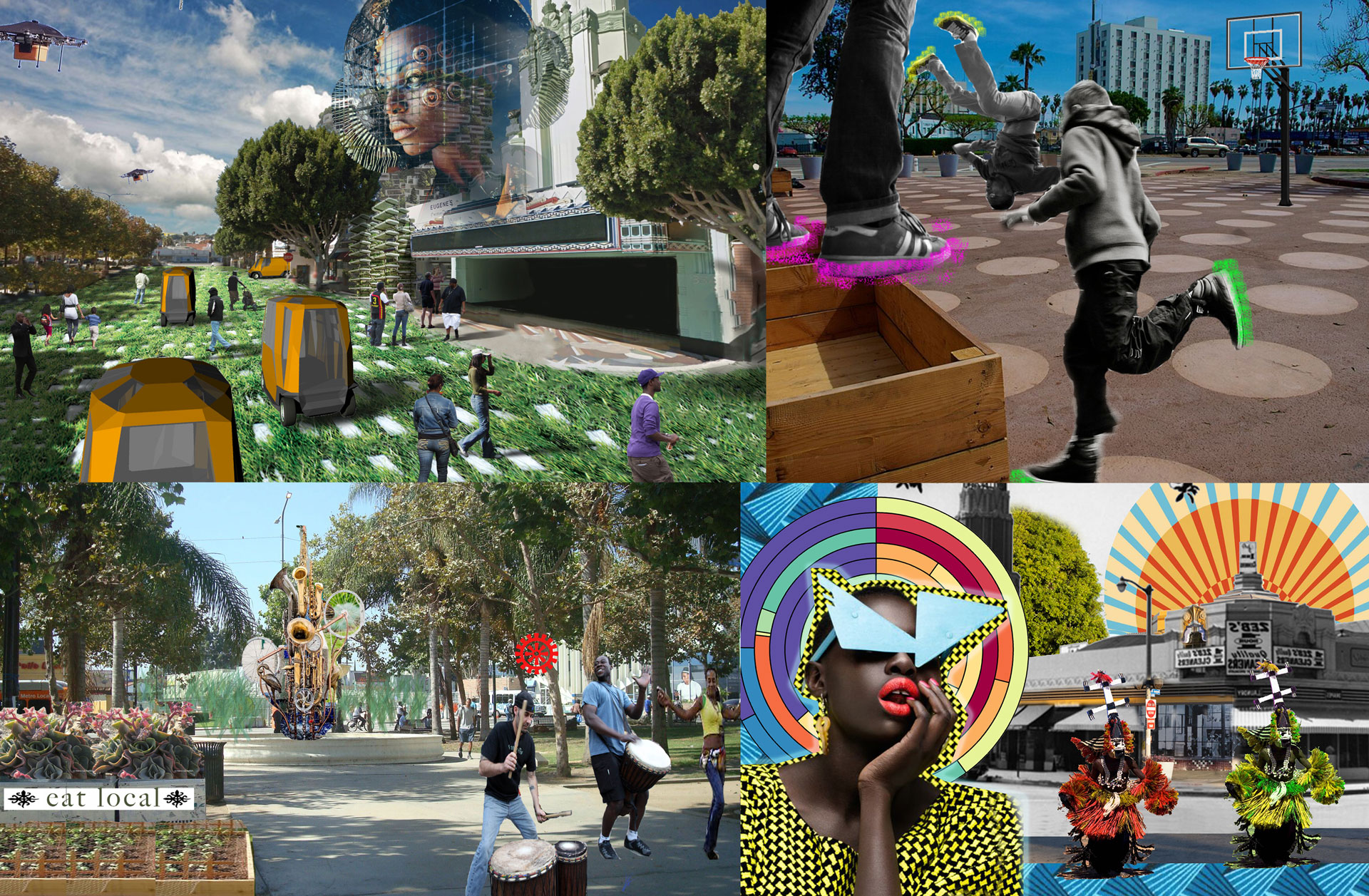 The project is part of a longer ongoing collaboration called "The Leimert Phone Company," which has worked to repurpose urban furniture (payphones, bus benches, etc.) and helped to establish the Leimert Park People St. pedestrian plaza.
Leimert Park is currently the site of heated discussions about gentrification and cultural displacement, as developers plan for the opening of a new subway stop there in 2020. The "Sankofa City" project works in parallel to other ongoing community planning groups by focusing on long-term strategies and imaginative solutions. By working directly with residents, this project creates alternative models for local innovation, cultural preservation, and sustainable urban development.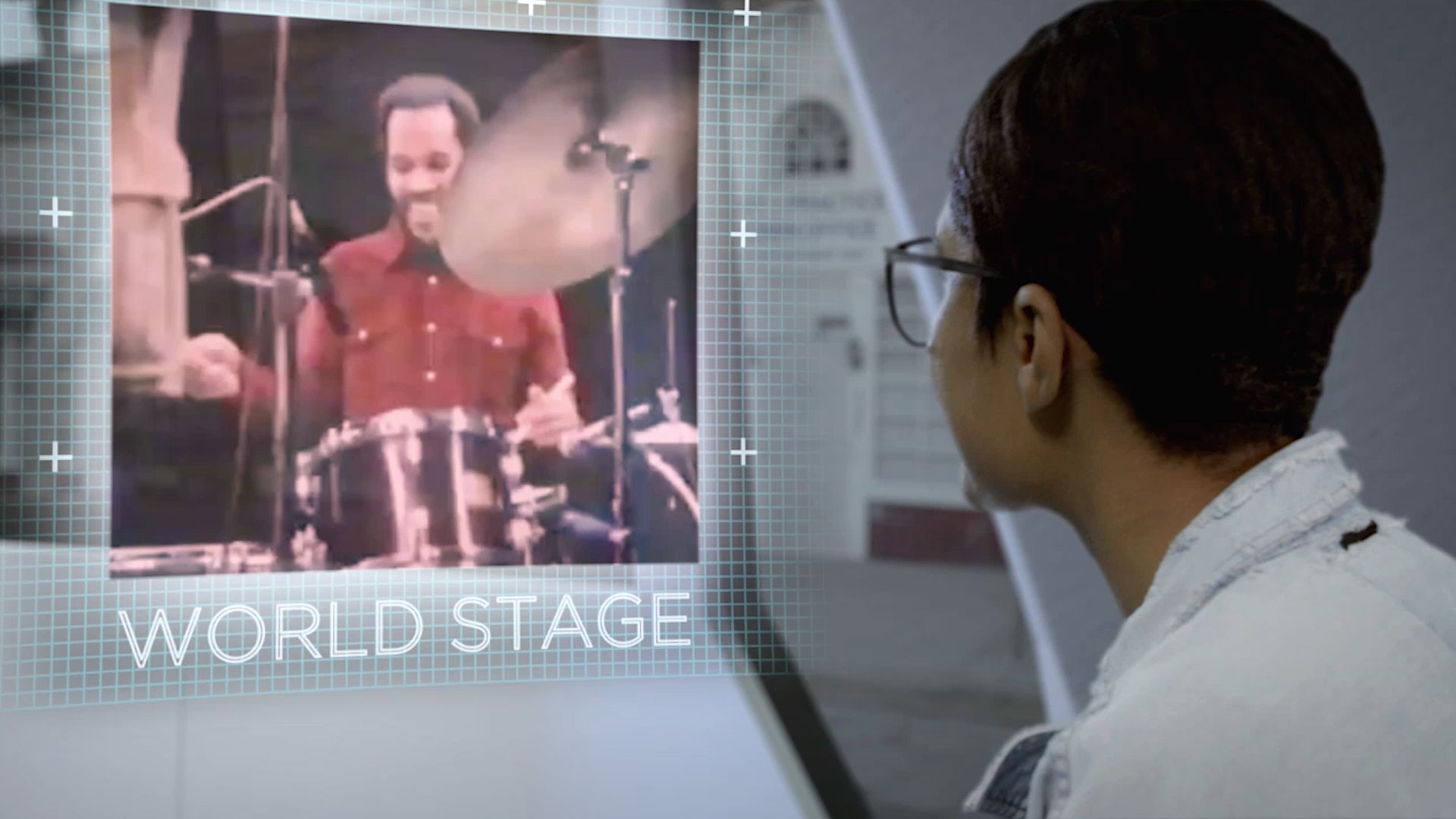 In the summer of 2017, Ben Caldwell, myself, and our collaborators janet e. Dandridge and François Bar, were invited by the University of Chicago and the Black Cinema House to run a Sankofa City workshop. With the Obama Presidential Center coming to the South Side, there are concerns about the economic and social impact on the surrounding neighborhoods. Compressing our 3 month workshop into 8 days, we facilitated teams of local community members and UChicago students/faculty to imagine urban futures and technologies for the South Side.
For 2017-2018, we plan to run additional workshops that focus on more prototyping with virtual reality and augmented reality.