World Building Media Lab
2013

,

Research Lab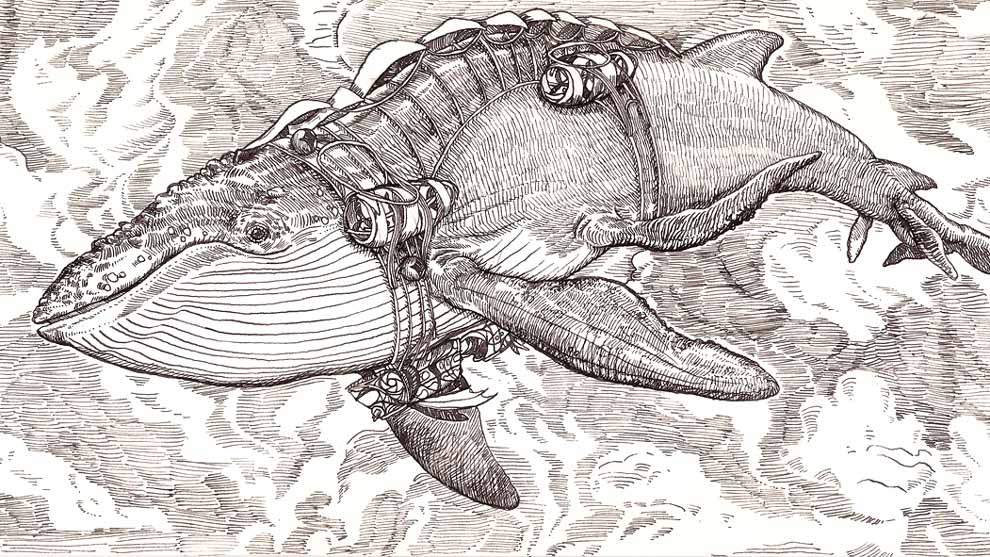 WBML is a lab directed by Alex McDowell. The lab is based on a conceptual model and methodology that shifts media production from single authored scripts to large scale, systematic and multi-authored story world construction.
The systematic methodology creates room for nuanced and interdisciplinary constructions of whole urban environments and the socio-cultural rituals that surround them. Similarly to MEML, WBML is tied to corporate funding and international production companies.
Leviathan was an augmented reality experience created in conjunction with a virtual world, based on the YA series of the same name.
I worked as Narrative Designer during the summer of 2013 to develop the initial form and concepts which would be showcased by the Intel President later that year. The project was a great experience in not only fabricating the imagined world but also designing the novel AR user experience.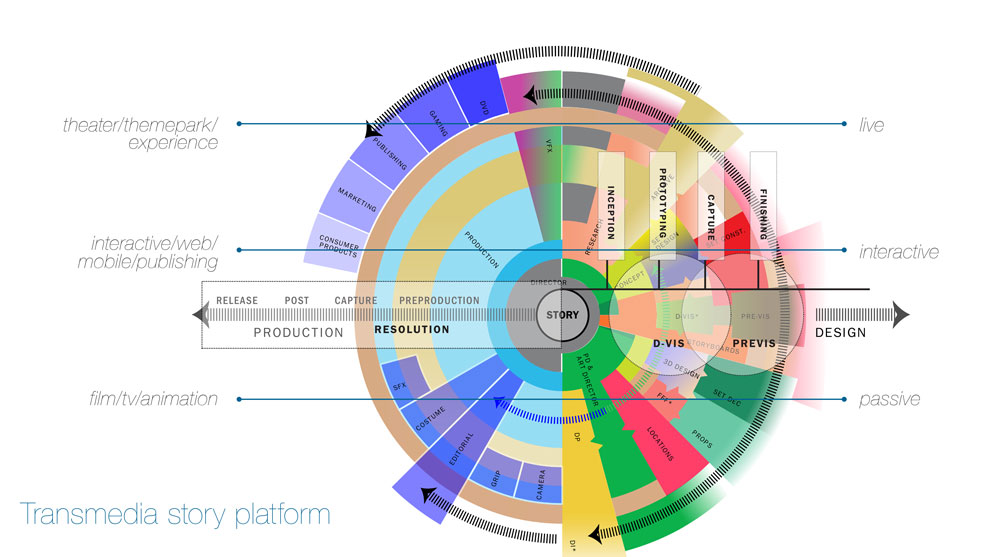 "Tesseract" is an ongoing research project that investigates and reimagines cinematic and interactive workflows. By centralizing cross-media and multi-platform production, the project will open new narrative and technological possibilities for 21st-century media making.
I'm the current Research Director, leading a team of 4 interdisciplinary USC graduate students. We've spent the summer and fall conducting interviews with leading media professionals and theorists, to map out the "state of the industry" and develop an hypothesis for its future. Our final stage will be to create a VR, game, and film experience that models an idealized structure for cross-media storytelling.