Leimert Phone Co
2013

,

Research Lab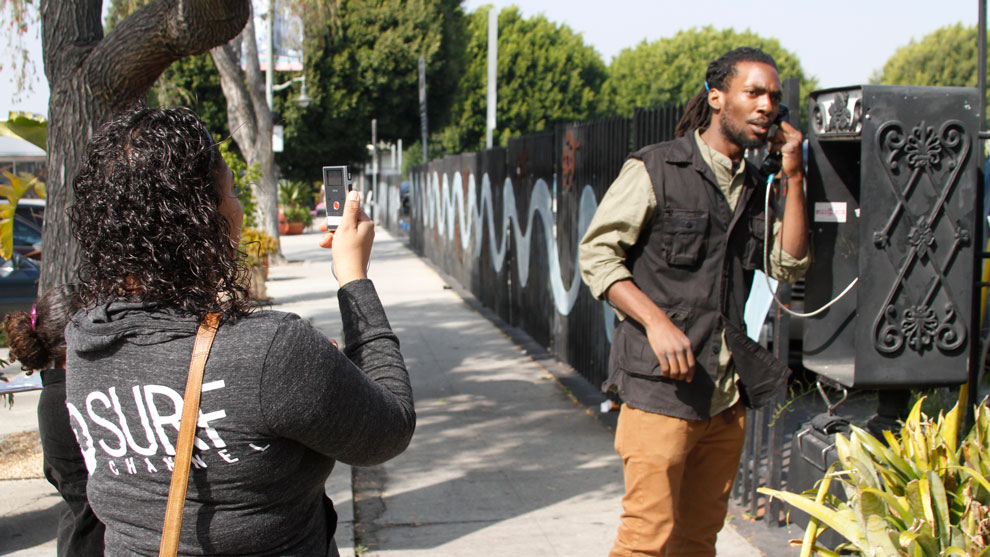 The Leimert Phone Company is a community design project in South Los Angeles. By repurposing payphones, the project seeks to reclaim public space and create cultural portals to local arts, music, and business.
South LA is set to change over the next 10 years as planners focus on development around a new subway line through the area. In the face of possible gentrification, how can a community art project deepen neighborhood identity and broaden access to local business? Our collaborative team chose payphones as sites for public intervention and transmedia storytelling tied to justice.
The Leimert Phone team is composed of students from USC and local artists from Leimert Park. Through a 5-week workshop participants formed 3 project groups to develop unique designs. The workshop used rapid-prototyping and playtesting to facilitate lo-fi transmedia designs to share stories and access local music, history, artwork, and business. Each group presented their work on April 6, 2013 to local residents, students, and a panel of expert community organizers. The groups' presentations included concept videos, detailed design handouts, visual mockups, and a hardware demo.
Examples included a phone to play, download, and purchase tickets to local hip-hop acts. Other one sent you on a scavenger hunt to local businesses to collect stories and receive discounts. (Check out the group videos).
I worked with three others to help organize and run the project. The other organizers are Ben Caldwell (Kaos Network multimedia project in Leimert), François Bar (Professor at USC Annenberg Innovation Lab), and Ben Stokes (PhD student at USC AIL). After months of discussion we created a hybrid methodology based on our previous work and drawing from communications, cinema, game design, and community activism. Since we only had 5 weeks, we wanted a balanced system that allowed room for individual expression while rapidly producing group prototypes. The process of dialogue was important to develop relationships between community artists and students. Skill sets and knowledge were shared, as groups worked toward concrete goals and deliverables. The final result was a well tested and collaborative project that empowered participants to create innovative designs to resist gentrification and strengthen the community.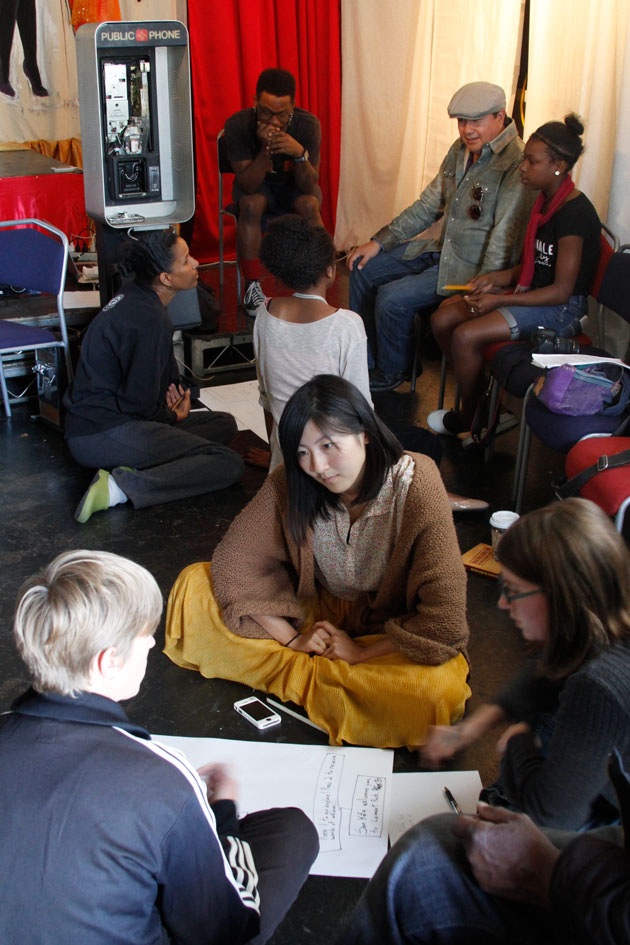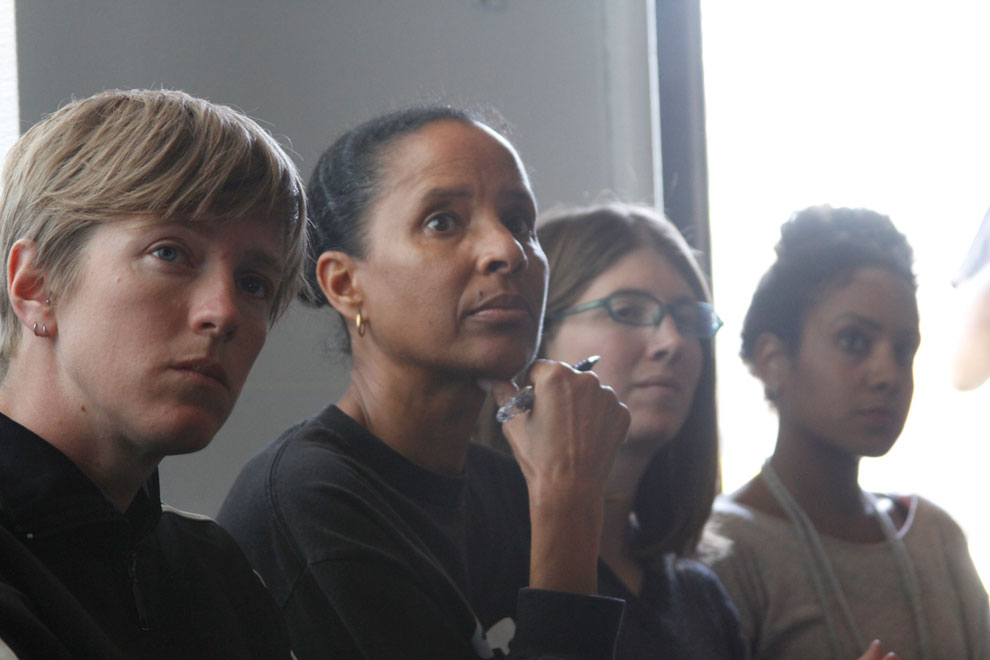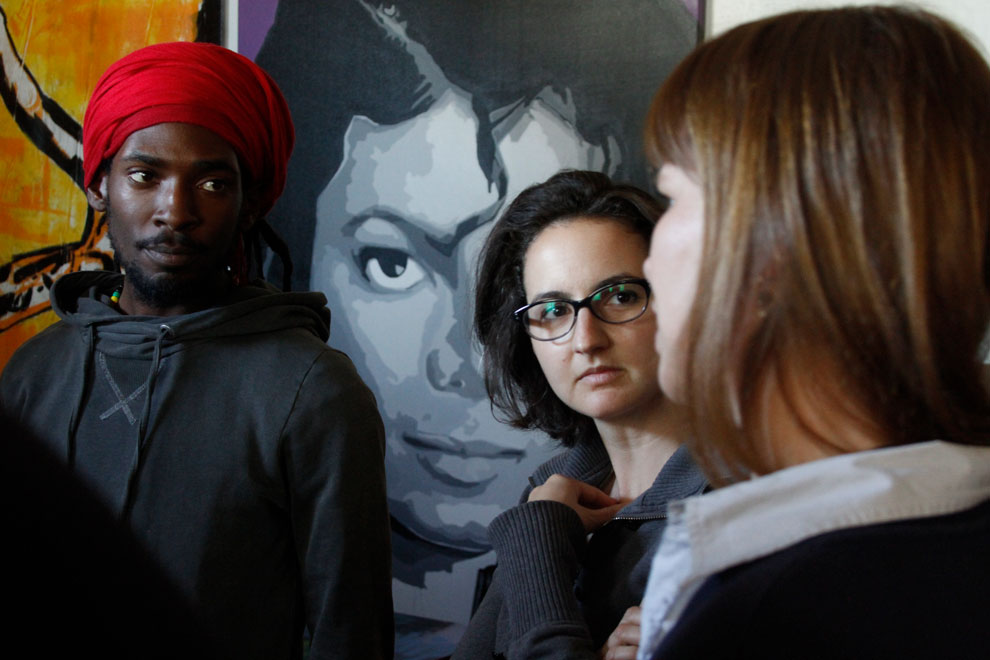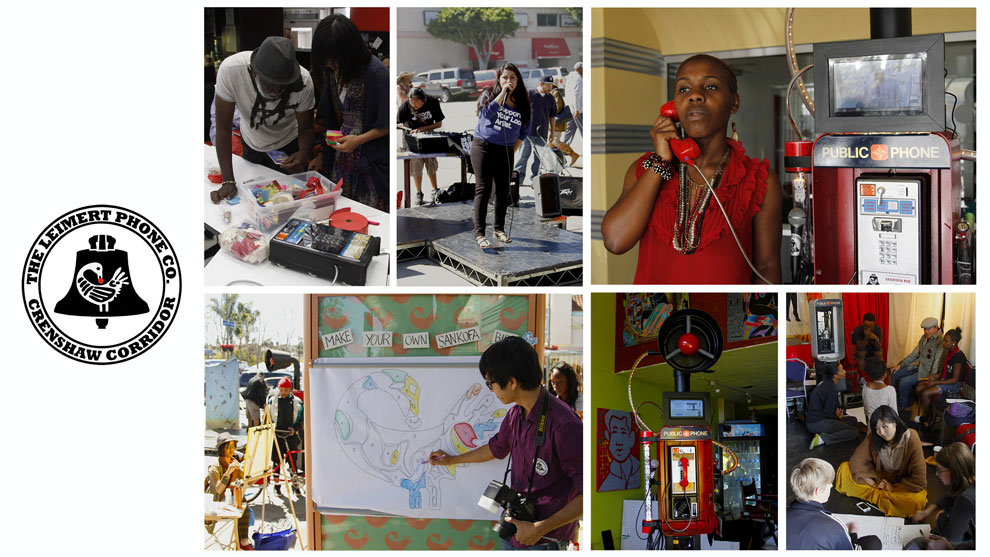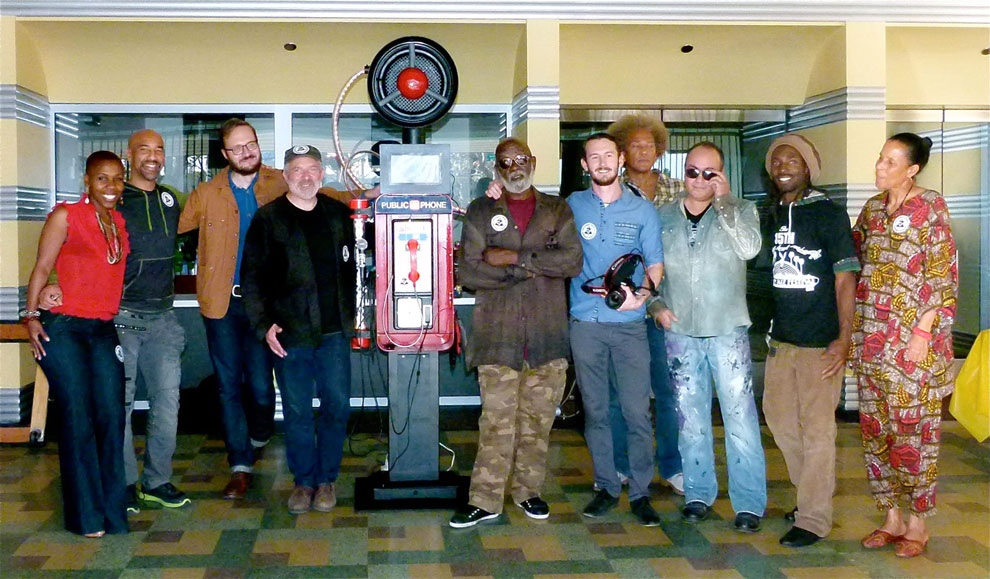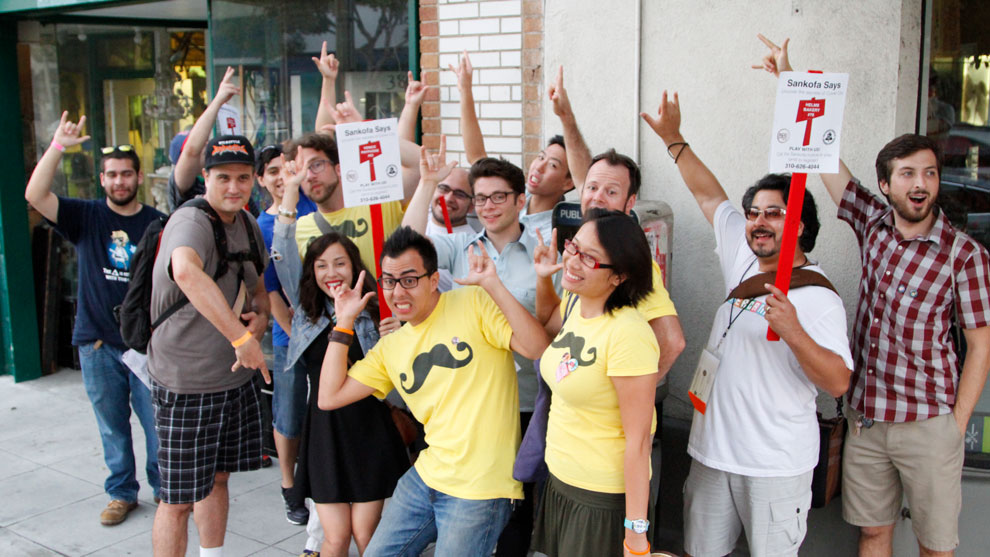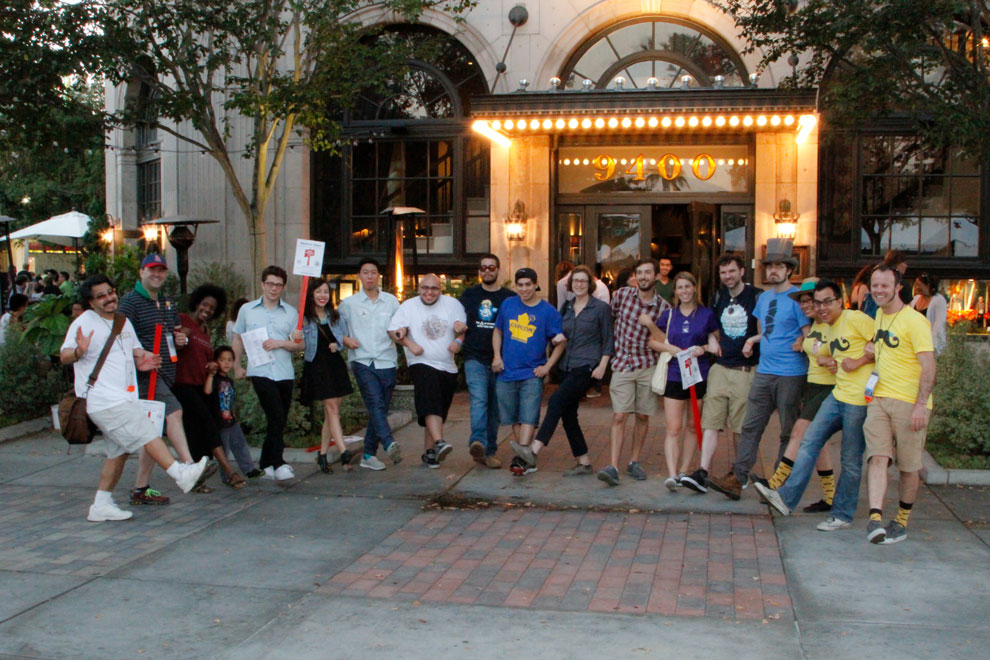 "Sankofa Says" is a place-based game that brings people together on the streets of Culver City as part of Indiecade 2014.
To succeed, players join flash rallies at local landmarks, make phone calls to answer riddles about local history, and tell truth from neighborhood fiction. Every adventure requires hitting the streets, meeting new people. Even locals will encounter a few surprises. With a little luck, you will discover strange cinema history, play with public art, and even help tell the story of Culver City yourself.
In 2013, LPC went to the Allied Media Conference in Detroit to run a workshop around re-designing payphones in other cities. Participants hailed from Detroit, NYC, Washington DC, and other cities.
Participants were split up in groups and used our signature mixture of rapid-prototyping and physical dramatizations to construct their designs. This video was made with former Annenberg journalist student Leila Dee Dougan.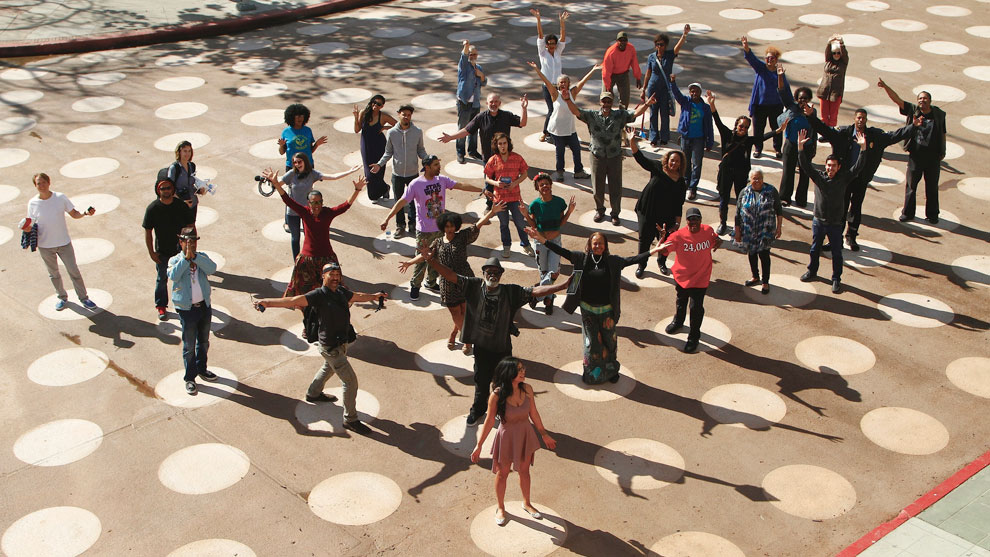 On March 30, 2014 the Leimert Phone Company and our USC IML 404: Tactical Media class showcased their current projects as part of a "Pop-Up Plaza" at the Leimert Art Walk.
The "Pop-UP Plaza" event was part of a larger process of applying to LADOT's People St program to build a permanent pedestrian-only plaza in Leimert Park. With the help of LADOT, Ben Caldwell's Kaos Network, and the local BID, the street was blocked off for the weekend and became a public forum for live performances, art workshops, and youth play spaces. The event was a great success, garnishing community support and feedback for the actual design of the space. In addition to public mapping tables, our class gained feedback on their designs that repurpose payphones, bus benches, public displays, newspaper boxes, and community gardens.