Visions of Aleph
2013

,

Video Game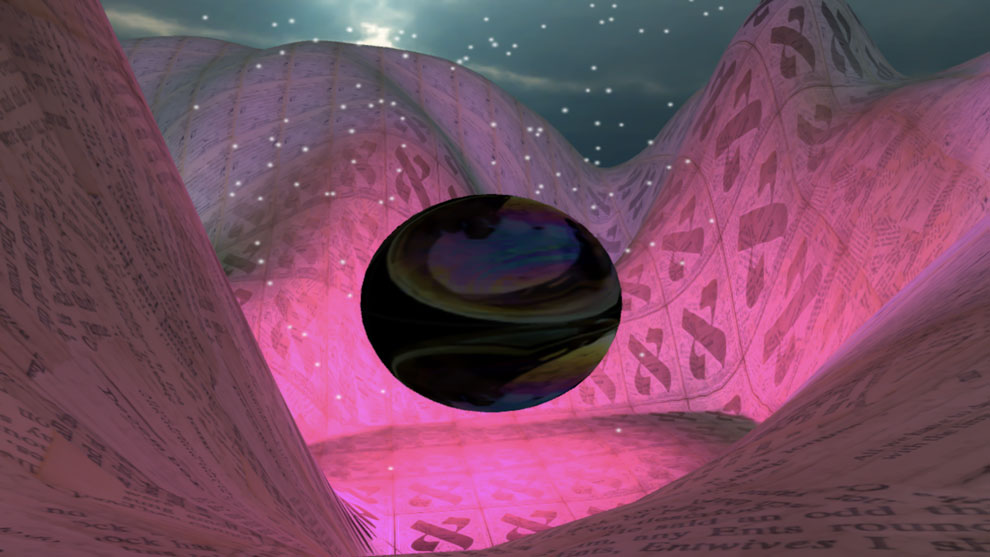 Video games lie within a matrix of media, fantasy, and physical action. What would it look like to create a game world that makes explicit this complex position?
"Visions of Aleph" drops the player into a world made of text and populated by flying whales, a dreamlike liminal space between fantasy and reality. The game invites poetic play and interpretation as the player explores the rich landscape. Each flying whale that they encounter triggers audio of short story snippets, so their choices and affinities within the world determine the order of the stories.
With each play through, the narrative pieces are redistributed randomly and create open-ended story systems for the players to reassemble. What meaning will the player find in their various stories? Will the player discover a grounded reality within this fantastical landscape? You'll have to play to find out.
More Interactive projects