Priscilla
2015

,

Fiction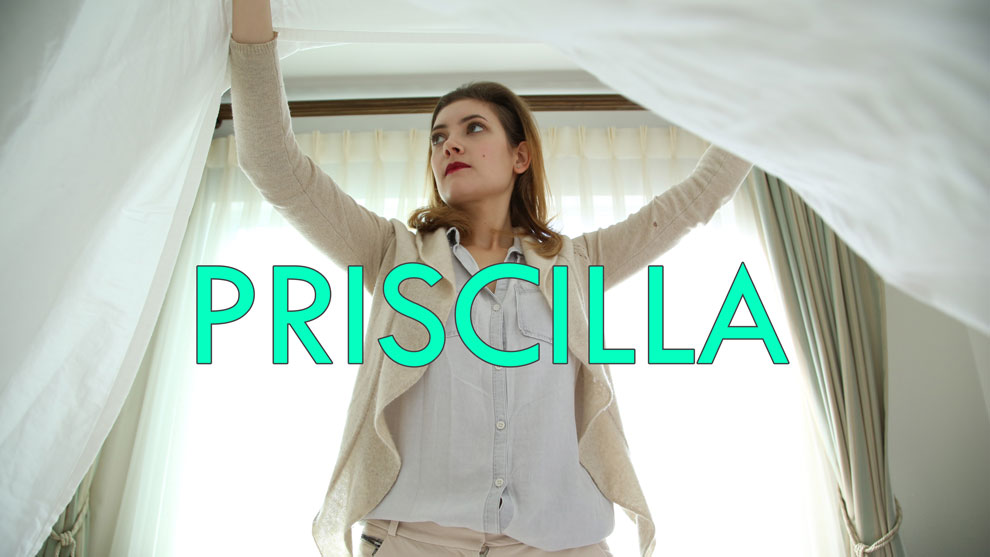 "Priscilla" is a surreal, suspense story. A small stain leads a housewife to madness. The character feels a deep isolation and alienation from living as a suburban housewife. She realizes how insignificant her life has become in relation to the larger world.
(Password: 506) The film was produced with production MFA students Candy Li, Veronica Li, and Tulica Singh.
My short fiction films have been a great way to construct semi-fictional worlds that are scaled down to the individual experience. The films I've made at USC have a tinge of magical realism and focus on alienation tied to sub/urban experiences. Additionally, it's given me deeper insight into working with actors and large production crews and equipment.